When Anne Spangler first joined the Companis Board of Directors in 2018, she wondered how her voice, as someone who lives and works in Snohomish County, might be most helpful and useful to the Companis mission. After two years of serving as Board Secretary, it was clear that she was contributing to the Board in significant ways, so much so that she was elected Board President at the annual meeting in January.
What a time to take on the role, as Companis expands and grows our work across the entire county and hires our first Snohomish County employee this spring. "One of the great things about being a board member for Companis is the ability to support such a wide range of community needs in a meaningful way," says Anne.
Anne is an attorney serving in the public sector as General Counsel for the Snohomish Public Utilities District. Her colleague, former Companis Board member and past President Shawn Aronow, recruited Anne to the Board, seeing the need and opportunity for Companis' services in the community. Anne also told her how personally satisfying it would be to help guide our mission. "Shawn described serving on the Companis board by saying 'it fills your cup.' And it does!"
Anne moves into the President's position following Dr. Sarah Speck, a Seattle cardiologist in private practice and with Swedish. Sarah led the Board from 2020 to 2022, after serving as Vice President. As President Emeritus, Sarah will serve in an advisory role to the Executive Committee, as well as a full member of the Equity Team, guiding our work towards our first Racial Equity Action Plan. "I appreciate having Dr. Speck continue to share her wisdom and advice, as she is widely admired and respected," Anne adds.
Rita Hibbard is the new Board Secretary. Rita's name is familiar with the Companis community, having been a staff member from 2011-2017, and serving in a variety of roles: Associate E.D., interim E.D. (in 2009), development coordination and grant writer, and more. Rita first came to Companis after a successful career in journalism, and worked for many years as the Assistant Managing Editor at the Seattle Post-Intelligencer. Later, she went on to help found Investigate West, an investigative news nonprofit based in Seattle. Of her service and passion for Companis, Rita says, "I love the work Companis does in our community, strengthening our region's social safety net by placing volunteers across a variety of needs: services for the unhoused, food insecurity, racial equity and health care access." She's seen first-hand the differences Companis Workers make in their placements. "Companis makes our community work better, and I couldn't be prouder to serve on the Board," she adds.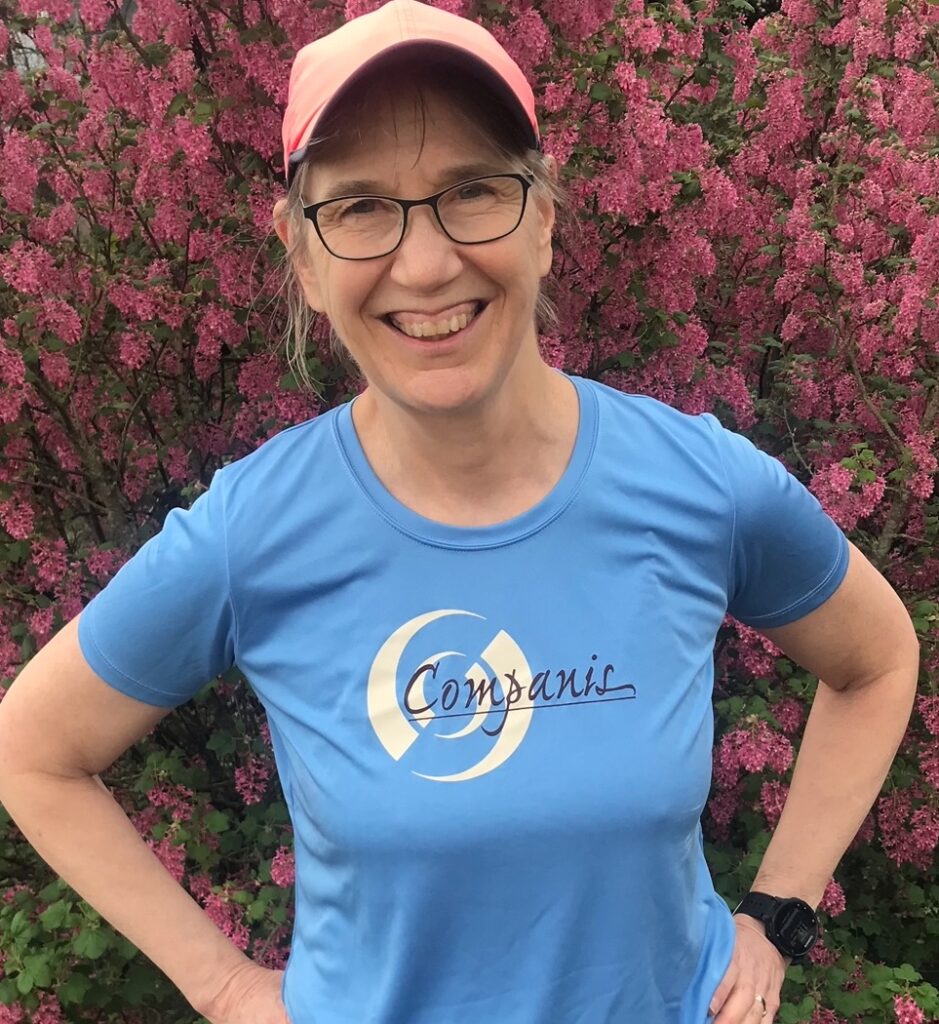 Rita Hibbard, new Companis Board Secretary
Companis also welcomes a new Board member, Dr. Sandeep Khot, a neurologist with Harborview Medical Center in Seattle and the University of Washington. Sandeep, who lives in Seattle, has followed Companis' work closely over the past few years as a donor and advocate. Board Vice President Constance Wilkinson invited him to consider serving on the Companis Board when an opening became available once former King County Sheriff Mitzi Johanknecht's nine-year term expired. Says Sandeep, "What led me to Companis is also what inspires me to be a part of Companis, mainly the efforts to find solutions for societal inequities and injustices.