The day was cloudy and blustery. But inside Everett Recovery Cafe, a Companis nonprofit partner, there was warmth, laughter, and cupcakes! Companis Worker Nefertifi Gilbert came in with two dozen home-baked cupcakes, along with frosting and sprinkles to set up a Valentine's Day cupcake decorating station. With everything spread out in the cafe's kitchen, Nefertiti welcomed all who came to decorate a cupcake and eat it! Then, she set about documenting the activity for the cafe's social media feed.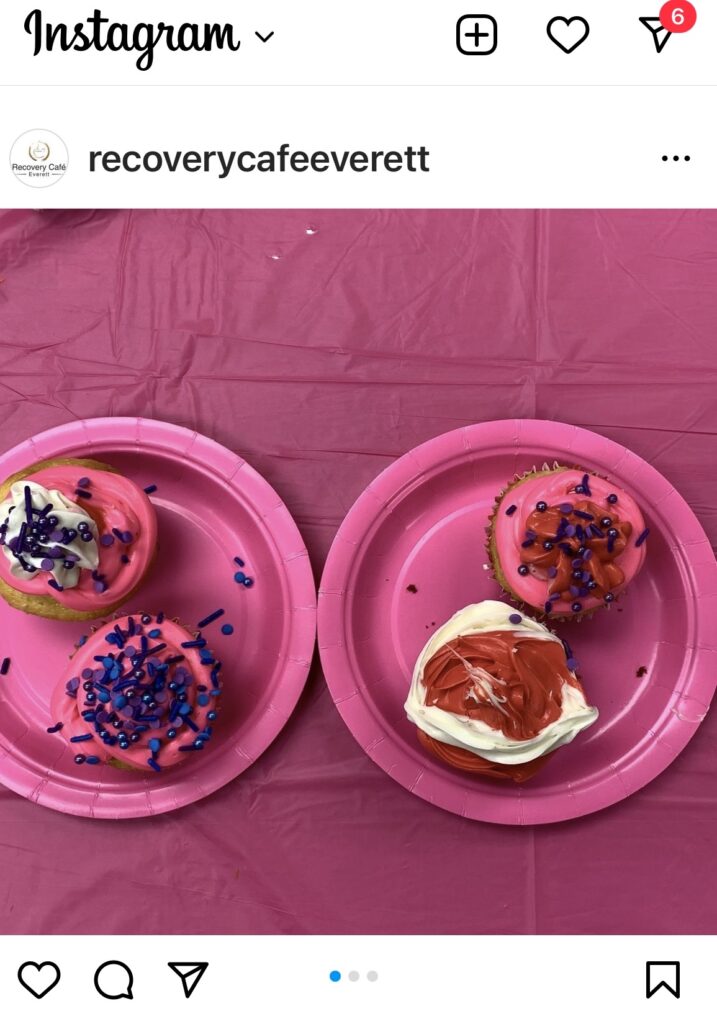 Everett Recovery Cafe's program is based on a set of goals: helping people maintain recovery, reducing relapse, and fulfilling potential. All are welcome to visit the cafe as a guest for the day. The only requirement is that everyone entering the space be drug and alcohol free for 24 hours.
Recently, Senator Patty Murray (D-WA) selected the Everett Recovery Cafe  to be a recipient of her congressionally directed funding which the agency will use to expand its recovery coaching.  "We are facing a crisis when it comes to mental health and substance use disorders – and the COVID-19 pandemic only made the crisis worse, especially for individuals struggling with homelessness," said Senator Murray. "Groups like the Everett Recovery Café are on the frontlines of this crisis; from their relapse prevention classes to recovery coaches—they are making a real difference in our community."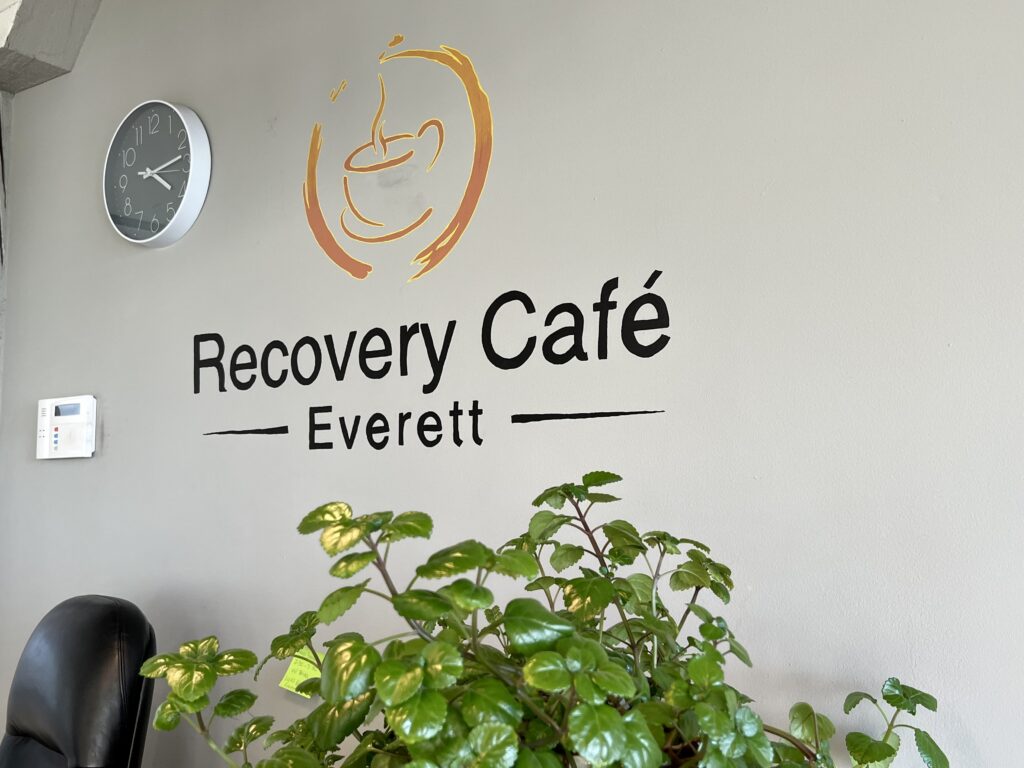 Nefertiti's work for the cafe focuses on many of the social activities that it offers including movie night and bread baking. Not everyone wants to be photographed, however, so she's very careful about getting people's permission.
Nefertiti has an Associate in Arts (AA) degree in Journalism and Media Communications from Everett Community College. She was motivated to volunteer through Companis because she wanted more experience working in social media. But after a few months of volunteering, she says she's gained a lot more. "Everett Recovery Cafe has really shown me that when people come together they can do so much more. They're more willing to help out and put forth the effort to make the community better."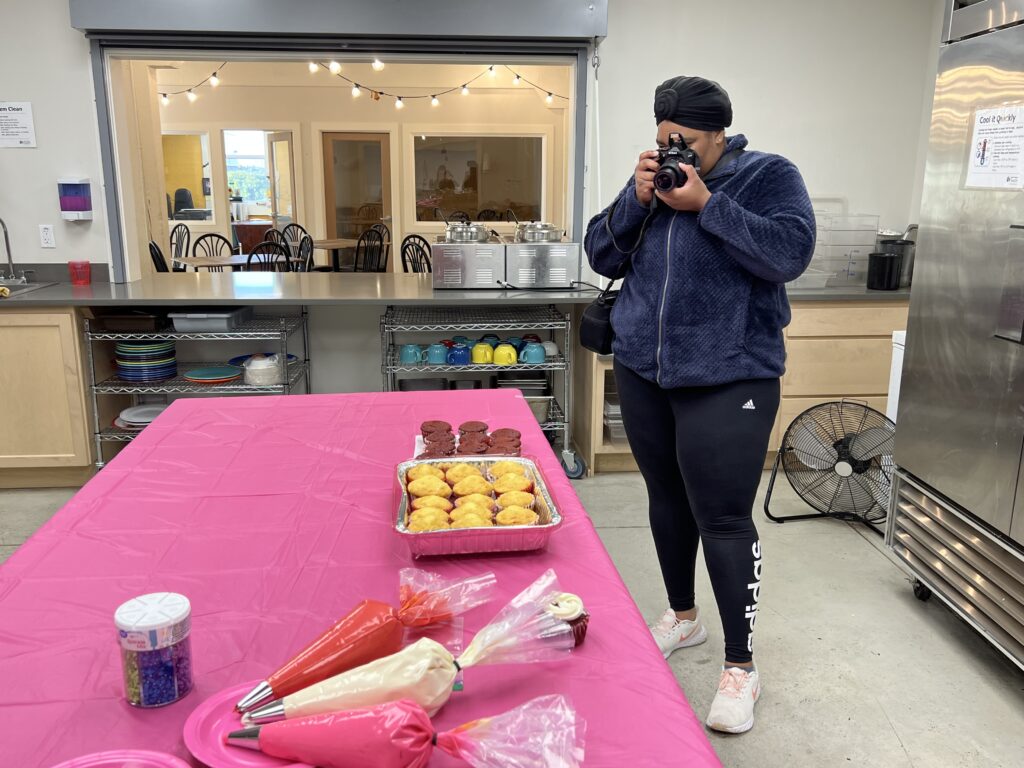 Nefertiti found out about Companis through her college where we've been spreading the word about our volunteer opportunities. She says "Within 24 hours of emailing Companis, Jennifer Wing (Associate ED of Programs) got back to me and asked, "'What do you want to do?' A week later, she recommended helping Everett Recovery Cafe with its social media presence."
Since November, Nefertiti has been coming in every Friday afternoon to document cafe gatherings and even leading some like the cupcake decorating event.
"I didn't know until I started spending time here just how loving this community is. I'm so happy this is where I was placed. It's a very welcoming environment."
See more of Nefertiti's Everett Recovery Cafe moments on Instagram by searching recoverycafeeverett.